What is artificial intelligence? Why will it affect you? How do you and your business survive and thrive through the AI revolution? If you've been looking for a readable, useful book that addresses these questions in your language, here it is. Over 350 pages informed by the author's TEDx talks, university courses, and podcast of the same name, AI and You is engaging, accessible, humorous, and thought-provoking. Covering every aspect of the nature and impact of AI from its history and technology to today's social issues of disinformation and driverless cars, to the impending automation of jobs and the philosophical questions of our future coexistence with thinking machines, AI and You is your guide to the AI revolution.
To order, ask your local bookstore (tell them it's in the Ingram catalog), or go to:
USA: amazon.com
Canada: amazon.ca
United Kingdom: amazon.co.uk
Australia: amazon.com.au
Germany: amazon.de
Japan: amazon.co.jp
It's available in softcover, hardcover, Kindle, and shortly in audiobook at all of those links and probably in other countries.
For the first book in the Human Cusp series, get "Crisis of Control"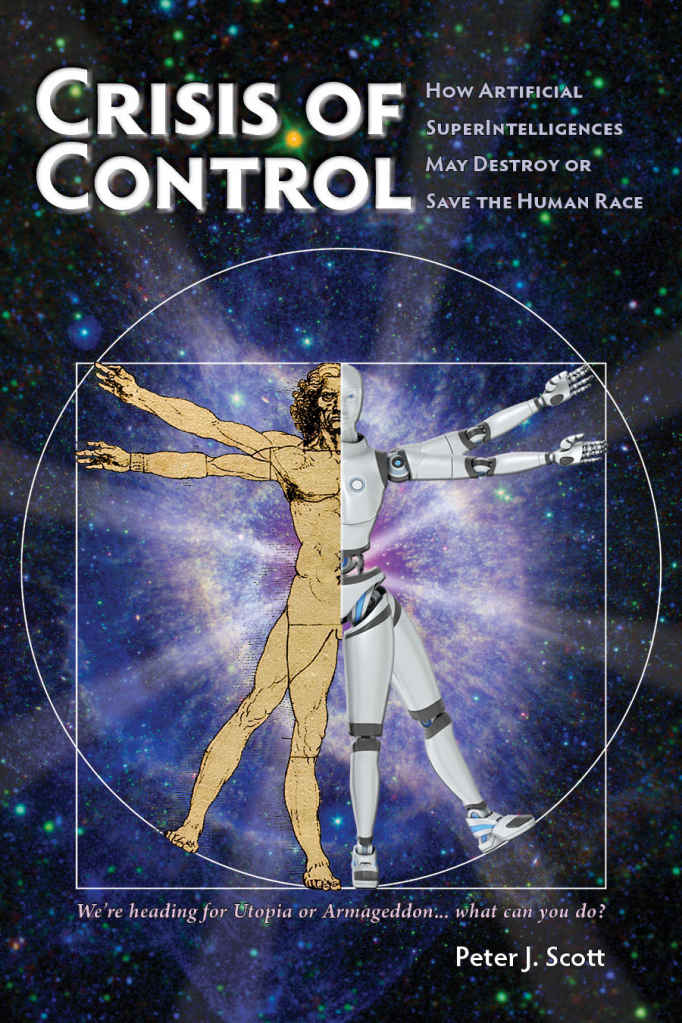 The Audio book will be available soon.